Optimising personalised cancer diagnosis and treatment

Phase 1: 2 May – 18 June 2023
PREPARATION 1 (on-line / Individual work)
Phase 2: 19 June – 2 July 2023
PREPARATION 2 (on-line / Live sessions)

Phase 3: 3 – 10 July 2023
APPLICATION (face-to-face summer school)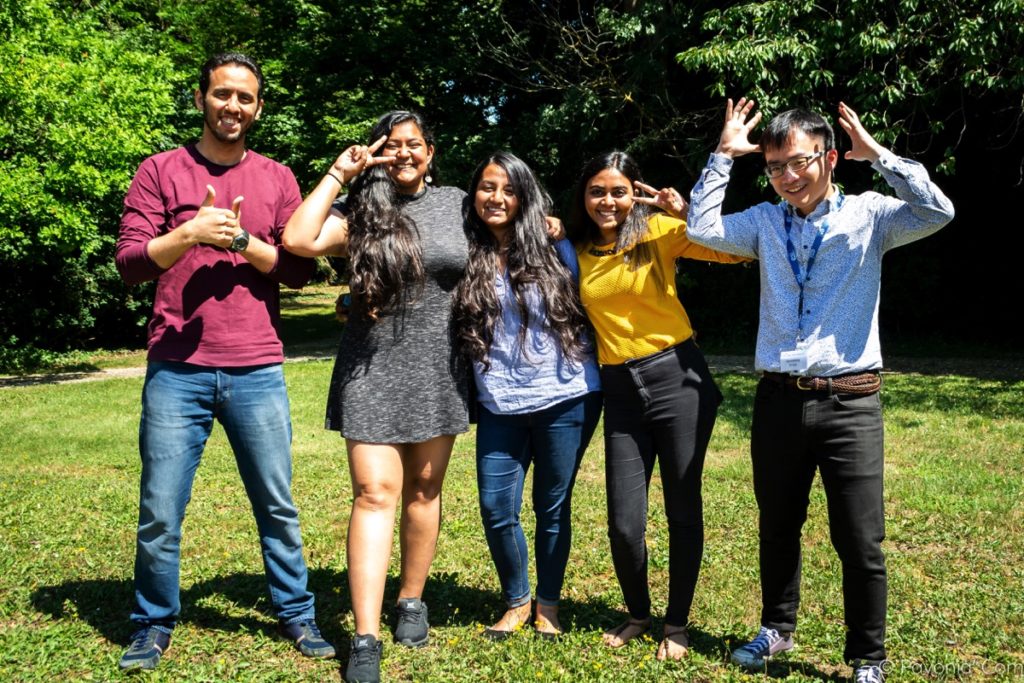 Welcome from the Director
Advances in precision medicine increasingly allow healthcare providers to provide and plan individualized care for cancer patients. Precision Oncology invites participants to rethink current approaches, methods and models from a global perspective, integrating artificial intelligence and big data derived from medical imaging, genetic testing and measurement of clinical outcomes.
The program comprises four scientific pillars: clinical research; medical physics; biology and gene expression; environment, prediction, prevention. In addition, participants work in groups on cross-cutting innovation projects addressing unmet needs in the areas of prevention, detection and diagnosis, treatment & follow-up.
Precision Oncology gives participants the opportunity to step out of their comfort zone to acquire or strengthen transversal skills and thus be better prepared to interact and collaborate with key players in cancer research and treatment.
As a certified medical physicist and tenured professor of medical physics at Grenoble-Alpes University, my teaching and research projects are devoted to the application of physics and computing to health care and delivery.
Prof. Jean-François ADAM
Associate professor, medical physicist at Université Grenoble-Alpes
Advances in precision medicine are enabling health-care providers to go beyond the "one-size-fits all" approach and instead to offer and plan individualised care to cancer patients.
The molecular characterization of tumours and their micro-environment, together with the appreciation of their spatial and temporal heterogeneity, are at the forefront of precision oncology.
Increased understanding of the molecular pathways and complex gene-environment interactions which underlie cancer development, is opening the path to more effective prevention, optimised treatment selection and delivery, and enhanced clinical outcomes, including quality of life.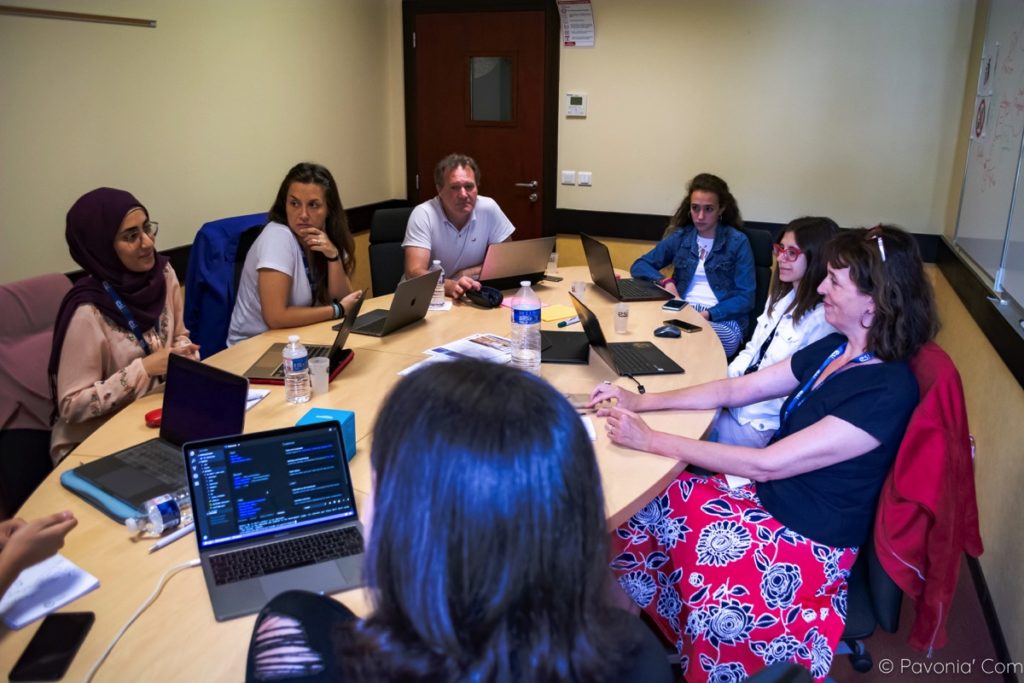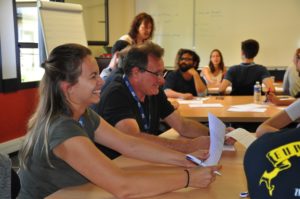 Develop innovation projects in oncology through a transversal and transdisciplinary programme focusing on:
Management (teamwork, project management, motivation within the group, scientific communication): Acquisition of "soft skills" that go beyond traditional university courses
Technological advances (gene expression, image processing, …): Opening up to other scientific and technological fields (multidisciplinary)
Entrepreneurship (innovation, business model, marketing, communication, intellectual property, ethics): Raising awareness of entrepreneurship as a potential career pathway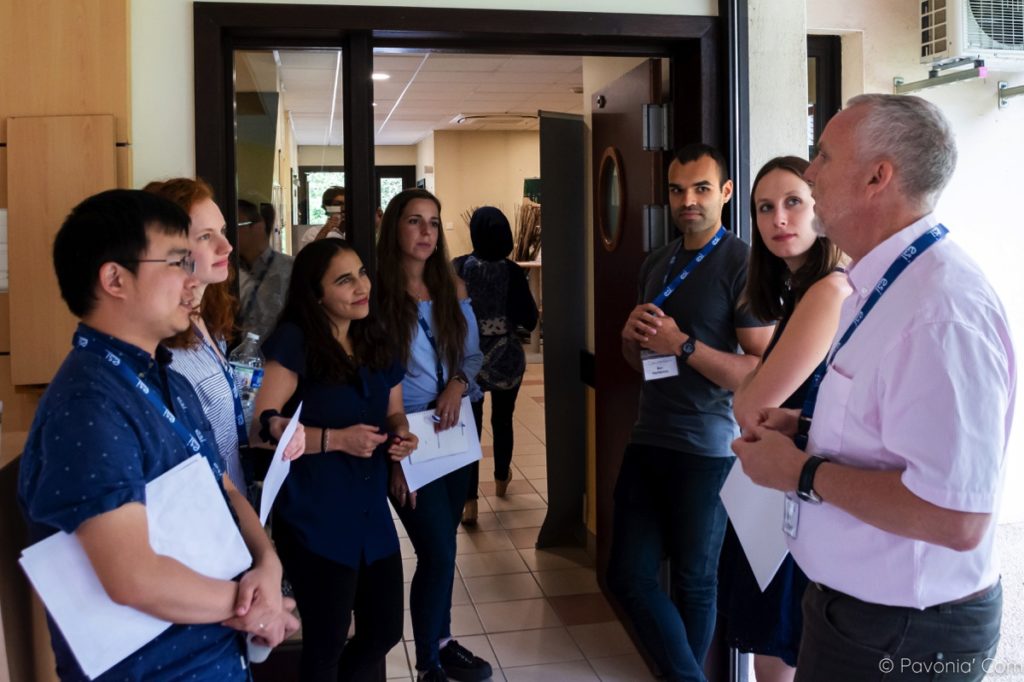 Only a fraction of patients currently benefits from personalised treatment plans,
Treatment resistance continues to be a major constraint limiting their efficacy,
The evolving nature of tumours requiring treatment adaption is not sufficiently taken into account,
The implementation of precision medicine is a lengthy and costly process requiring a rethinking of the current methodology for new treatment validation and a possible re-organisation of the current health care systems.
Precision Oncology offers an INTENSIVE and challenging programme over three phases:
Phase 1 : Fundamentals (individual work):

A series of pre-recorded talks on the four scientific pillars
Phase 2: Fundamentals (knowledge assessment)

A series of live interactive sessions by video conference
Phase 3 : Application (face-to-face summer school)

Practical applications on the four scientific pillars
A day with the Medical Applications group at CERN
Interactive sessions on innovation, entrepreneurship and scientific communication
Mentored team-work on a patient-centred innovation project
Project presentations in front of a panel of experts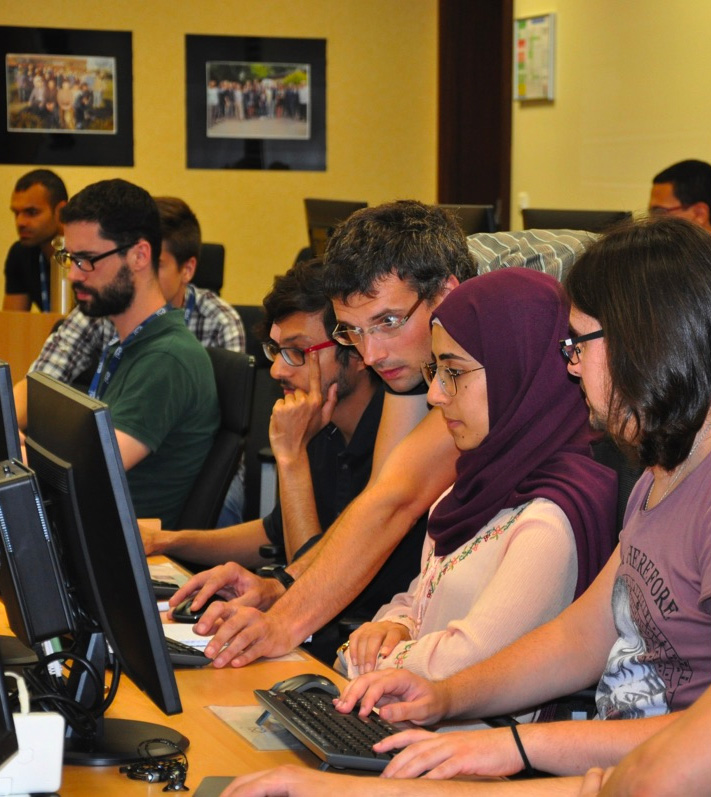 When registering for the school, participants are asked to submit an idea / project proposal for taking precision oncology to a new level in one of four areas :
Prevention
Early detection & extended diagnosis
Personalised treatment
Follow-up / Quality of life / Survivorship
Ideas should be innovative but realistic and as far as possible address unmet needs in cancer care.
The Steering Committee will select up to six of these ideas to be used in the group work innovation and entrepreneurship sessions.
Ashwini UCHIL – Precision Oncology 2022
Master, University of Grenoble-Alpes (France)
Learning from the best of the best, networking with world experts in healthcare research, an exhilarating day at CERN, thoughtfully designed events and schedules, amazing organisers at ESI and a fantastic diverse body of participants made my time here one of the best fortnights of this year. It truly was the place to be!
Febby Valentine PURWADI – Precision Oncology 2022
Master, University of Barcelona (Spain)
The Precision Oncology summer school is more than just a school. I feel like we built a whole new network with many students and experts in different field and expertise. I have fun discovering new knowledge and friends.
Anonymous – Precision Oncology 2021
Each day was memorable for me, meeting people from other cultures and knowing that I am being part of something as great and innovative as this project always kept me excited. Without any doubt I had an incredible experience.
Anonymous – Precision Oncology 2021
This summer school course might be a great way to prove that you are a capable, self-reliant individual. This course helped me to access my true potential, silence my self-doubts and give me the confidence to pursue my dreams.
Anonymous – Precision Oncology 2021
The patient testimony session was impressive. It really impacted me; it allows us to remember why we are working in this field. It is important to remember that our goal is to help the patients and not only focus on the scientific part. This testimony reminded us that there are actual people behind all this…
Anonymous – Precision Oncology 2021
As a participant, it was a great experience to have a voice. A voice to create a new project, useful for the actual research. The best point is the teamwork because it allows different points of view to make the project viable.
Prof. Jean-François ADAM
Université Grenoble Alpes (UGA)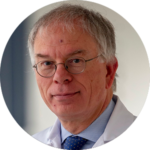 Prof. Vincent GREGOIRE
Centre Léon Bérard (CLB)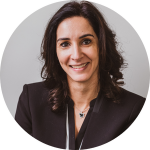 Hind HAFSI
Cancéropôle Lyon Auvergne-Rhône-Alpes (CLARA)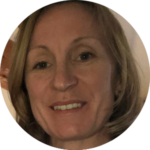 Florence LE CALVEZ-KELM
International Agency for Research on Cancer (IARC)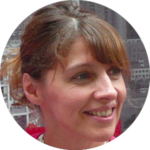 Caroline MOYRET-LALLE
University Claude Bernard Lyon 1 (UCBL1)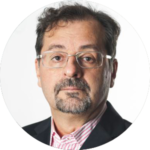 A collaborative partnership involving