Course 1 (16 January → 10 February 2023)
Course 2 (13 February → 10 March 2023)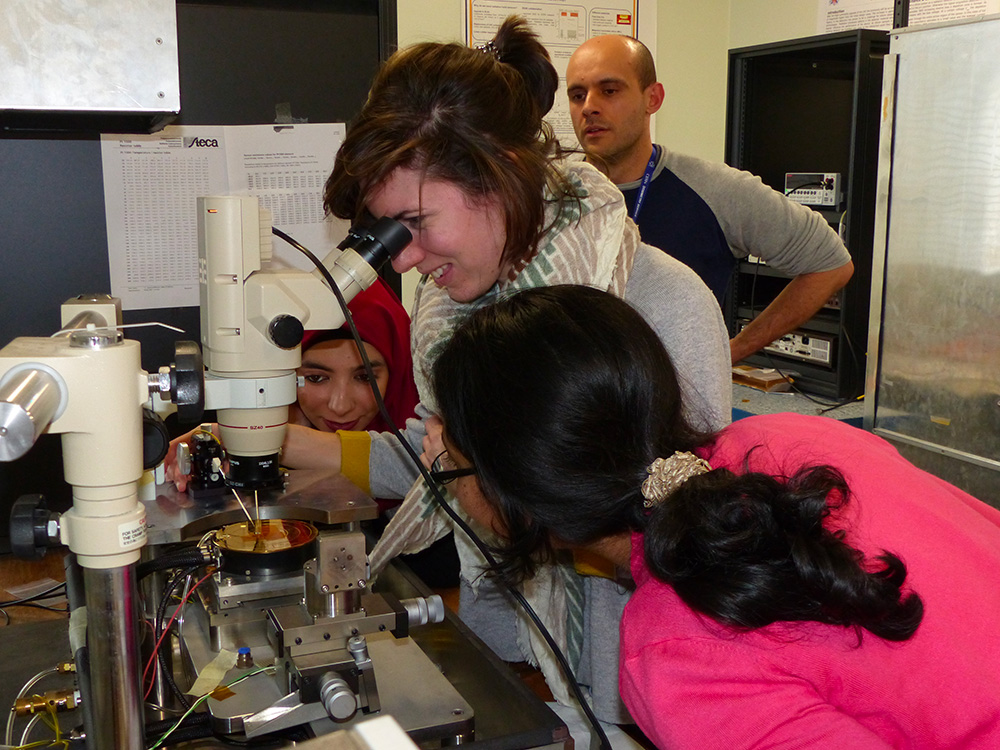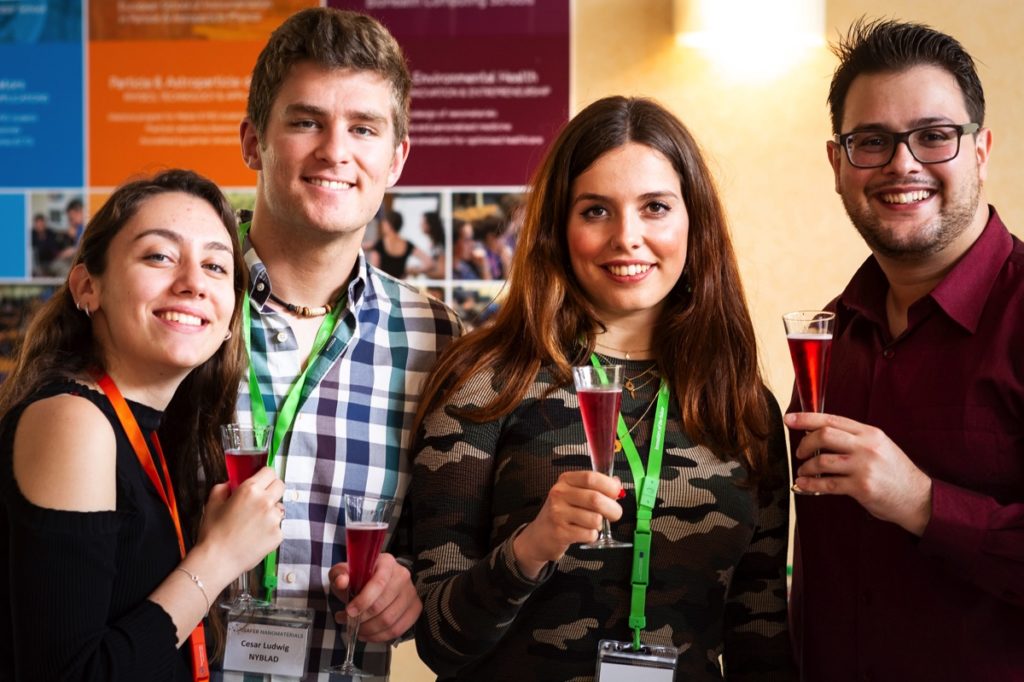 Welcome from the Director
Whether installed on giant high-energy accelerators, orbiting around the earth or journeying through outer space, particle detectors are the eyes of scientists engaged in the exploration of the enchanted universe of quantum phenomena and cosmic splendours.
New technology renders modern particle detectors ever more powerful, leading to new discoveries which in turn drive further technological advances. Among the breath-taking discoveries made in recent years thanks to the progress achieved in instrumentation, we can cite the production at CERN of the Higgs boson in 2012, the detection of high-energy extra-terrestrial neutrinos by IceCube in 2013, and the observation of gravitational waves in 2016 by the LIGO/VIRGO collaboration.
Apart from fundamental science, spin-off developments over recent years have meant that particle detectors accompany us in our daily lives in fields as diverse as medical imaging, DNA sequencing and fibre-optic communication.
The European School in Instrumentation in Particle and Astroparticle Physics (ESIPAP) is a unique school in the world. Launched in 2014, we have over 200 alumni from more than 20 countries, many of whom have gone on to pursue their careers in major laboratories such as CERN, in academia or in industry. ESIPAP gave them one of their first tastes of international collaboration, without which no major scientific programme can be conceived and to which I can attest as a member of the ATLAS and DUNE collaborations.
For all those wishing to embark upon a career in instrumentation for particle and astroparticle physics, I encourage you to apply and look forward to welcoming you in Archamps for what will undoubtedly be an important milestone in your early career track.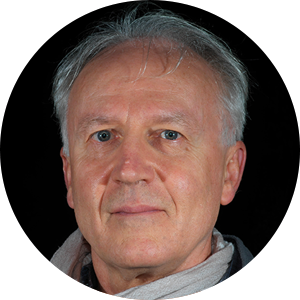 Prof. Johann COLLOT
Professor of Physics
Université Grenoble Alpes, CNRS, Grenoble INP, LPSC-IN2P3, Member of the ATLAS and DUNE collaborations
Organised and hosted by ESI in Archamps, France – Greater Geneva, ESIPAP is an international graduate school designed for highly motivated scientists and engineers currently studying to complete a Master's degree or preparing a doctoral thesis.
ESIPAP comprises two intensive 4-week courses taught by an international faculty composed of some 50 world-class experts from academia, research facilities and industry. Course 1 (mid-January to mid-February) addresses the physics of particle detectors, whereas course 2 (mid-February-mid-March) covers advanced lectures and applications. The final week of course 2 is given over to group work on an experimental project proposal based on particle detectors. Groups are mentored throughout the week by a highly motivated team of ESIPAP alumni.
The curriculum is overseen by an international Advisory Committee which includes ESIPAP's participating universities. Both courses are validated by exams so that the latter may attribute ECTS and/or doctoral credits to their participating students as required.
For the 2023 session, we are delighted to be returning to face-to-face teaching in Archamps, France. The detailed programme is currently being revised to include innovations successfully tested during the two on-line editions, building on ESIPAP's hall-mark mixture of lectures, tutorials, external lab sessions.and group work.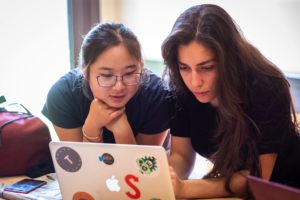 PhD in Particle Detectors, ATLAS Pixels Group – IFAE
I was searching for a training about electronics for detectors which could give me an overview of CERN. With ESIPAP I got everything in one place. I cannot find another course with this perfect combination. Given the circumstances this year (pandemic), ESIPAP was organised perfectly. ESIPAP 2021
Master in the Characterization of Materials by Neutron Spectroscopy, Institute of Applied Nuclear Technology
Thank you to all the pedagogical team that allowed me to work with impending researchers, to have access to laboratories of the latest technologies and to have a huge experience. This course allowed me to put into practice concepts of which I knew only the theory. ESIPAP 2021

PhD in High Energy Physics, Mohammed V University
I was very happy to have participated to this wonderful school. I am so appreciative of all you have done to help us acquire solid training in several areas of research and it was a pleasure to know all of you. Many Thanks !!! ESIPAP 2021

Master in Nuclear and Energy Engineering, Grenoble INP – Phelma
It is one of the best parts of my training, even if it was remotely organized. I did not think I would have learnt so much in such a short time. To exchange with teachers and people from different nationalities is a huge strength. ESIPAP 2021